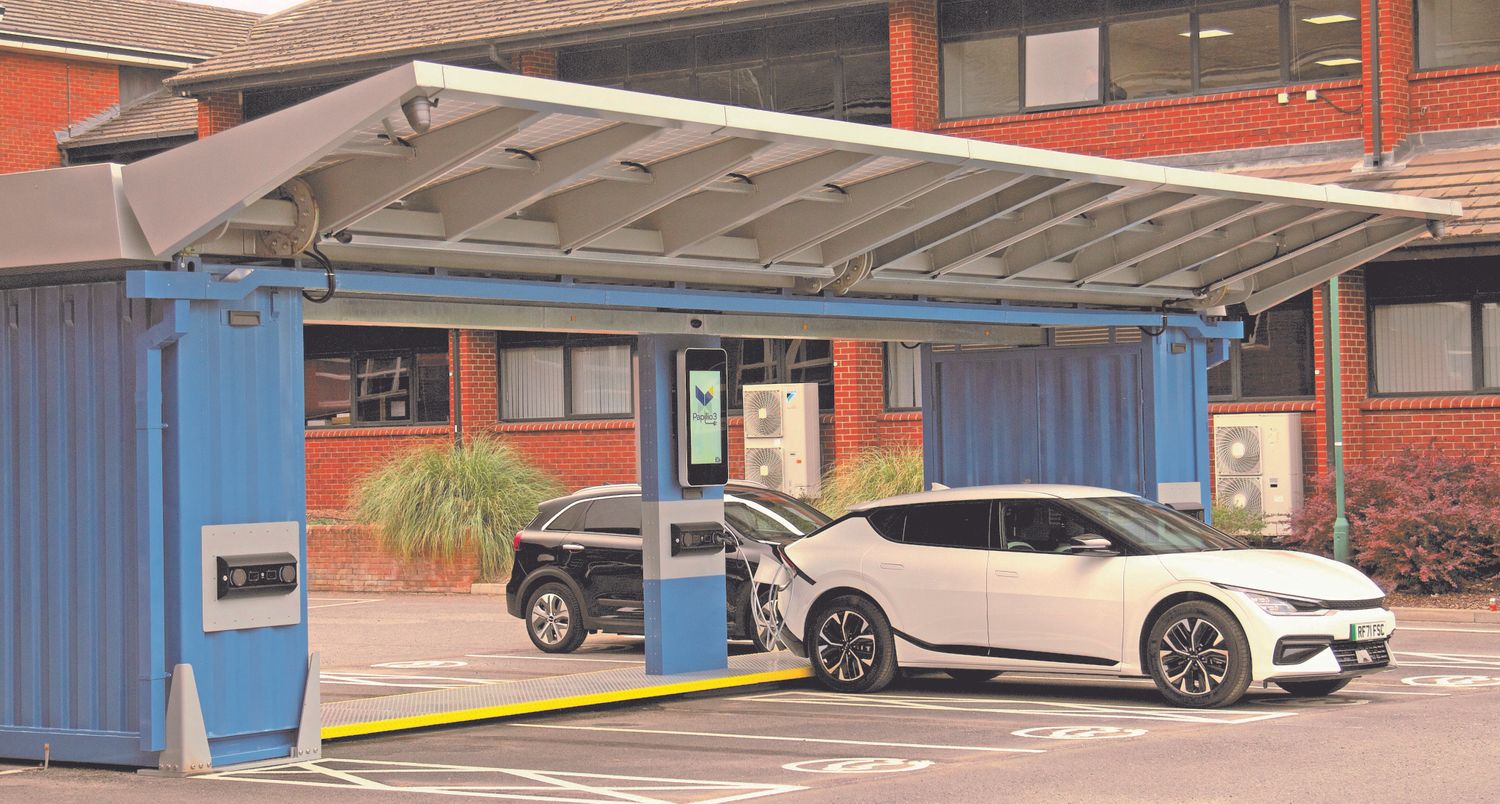 3ti is the UK's leading designer, installer, funder and operator of Solar Car Parks (SCPs). 3ti has a unique three technology ("3t") approach to generating renewable energy from car parks.
By integrating local mains electricity with solar power, Battery Energy Storage Systems (BESS) and EV charge points, 3ti provides secure, consistent, clean solar energy for businesses whilst simultaneously providing low carbon, fast EV charging infrastructure for employees, suppliers, customers and the general public.
3ti is passionate about renewable energy and believes that providing low carbon EV charging infrastructure is the key to decarbonising the transport sector.
Solar energy from car parks is a low cost, low carbon and innovative way to power buildings and EV charge points, enabling customers to generate their own renewable energy and work towards achieving net zero emissions.
The 3ti team is responsible for the two largest SCPs in the UK, at Bentley Motors, Crewe and JP Morgan Chase, Bournemouth, is working on multi-site projects for the Ministry of Defence and has already installed over 9.57MW of solar PV across circa 2,500 parking spaces around the country.
We help organisations generate onsite clean energy to charge EVs and facilities, to achieve net zero targets and save money.
Address
3ti, Riverbridge House
Fetcham Grove
Guildford Road
Leatherhed
Surrey
KT22 9AD
United Kingdom
Products
Workplace & destination EV charging Papilio3 allows EV drivers to "charge where they stop" rather than having to "stop to charge". Papilio3 enables customers to keep pace with the energy transition, w ...