01 Nov 2022
Daikin to exhibit at Fully Charged LIVE 2023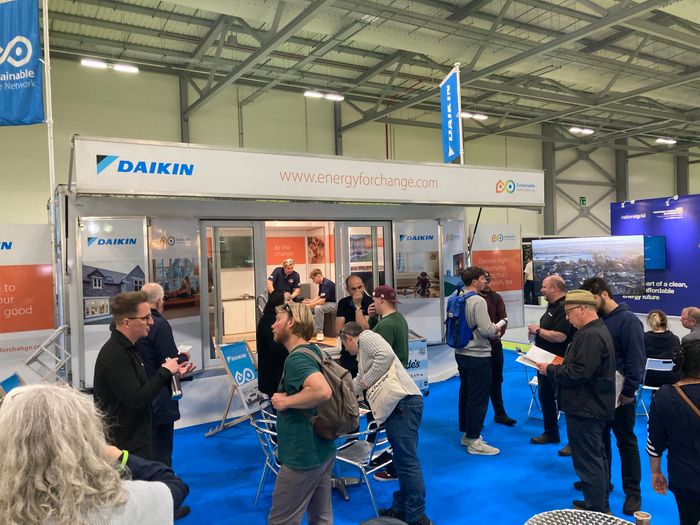 Here at Daikin UK, we're really looking forward to returning to the Fully Charged Live Shows in 2023. And we're delighted that they will be taking place in both the North and South of England this time, giving us an opportunity to talk to even more people about our sustainable heating solutions.
It is in our DNA to provide low carbon heating and cooling solutions. Driven by a dedication to achieving net zero CO2 emissions by 2050, we're working hard to create a world where home comfort can be carbon free. Our solutions are designed to support your sustainable goals. Find out more about our lower GWP refrigerants, seasonal efficiency, smart controls and refrigerant reuse – all targeted at reducing the CO2 footprint of your home.
At Fully Charged Live 2023, the Daikin team will be on hand to answer all your clean energy questions. If you're keen to find out more about heat pump technology, we've put together a series of explainer videos that break down exactly how they work, why they're the best solution, and what you need to do next. See them at www.youtube.com/DaikinUK and watch out for new videos at our stand.
We love the knowledge and enthusiasm of the Fully Charged audience and can't wait to get talking.
And of course, along with the big screen educational movies, we'll be offering our ever-popular ice cream as an extra treat for our visitors. See you there!