An exciting year for Herschel since Fully Charged Live 2022!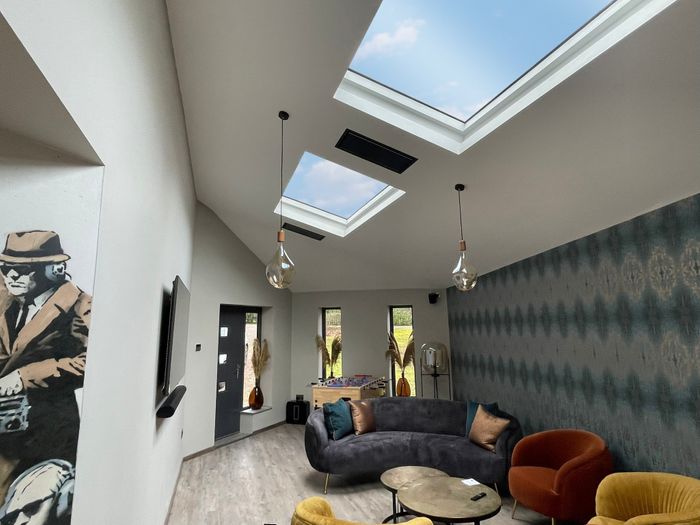 Find out the latest developments at Herschel Infrared
There has been lots going on for the Herschel Team since joining the Fully Charged Team in 2022 at Farnborough. We are thrilled to have launched a number of new products for both the residential and commercial markets, joined the Sustainable Energy Association and contributed to their Heat and Buildings Report which was presented to the Government and been involved in the first independent survey on the experience of living with infrared heating. Plus work is progressing well on our brand new UK Production Facility.
Herschel Krystal
Brand new and unique to the market, our Krystal panel heater is only a quarter of the size of most other infrared panel heaters on the market and presents a fast-acting heating solution for homes as well as commercial environments. Using specially designed microcrystal ceramic glass and incorporating the latest COSIX © Cell infrared heating technology, the compact Krystal provides a fantastic solution for those rooms that require a fast warm up and where space is at a premium. With a black or white finish, there are a number of mounting options available including the option to recess into ceilings creating a designer, flush finish for interiors.
The Herschel Halo Range
Manufactured by us in the UK using British made steel we've also launched our Halo heating range for heating historic and heritage buildings. Beautifully designed so as to complement the heritage aesthetic, Halo deliver a zero light heater that has the option to add dimmable LED lights as well as bespoke decorative finishes. Feedback from the Halo installed at a church in Bristol is showing energy use of Halo at just 1/9th of the energy use of their previous central heating system. We are excited by the potential the Herschel Halo range offers churches, religious buildings and heritage buildings to deliver comfort whilst reducing energy consumption and carbon emissions.
HydroNova Water System
We are delighted to have added HydroNova, the complete electrical hot water solution, to our proposition providing a compelling and space-saving alternative to immersion heaters. Using innovative heat battery technology, HydroNova ensures continual access to heated, mains pressure water without the need to store large volumes of water. A revolutionary water system that complements electric infrared heating and is solar ready, presenting an efficient hot water solution that can be powered by solar generated electricity or charged at off peak electricity tariffs via our control system.
Member of The Sustainable Energy Association
We are thrilled to have become a member of The Sustainable Energy Association, an industry group that campaigns to achieve a low carbon future and recommends a technology agnostic approach to heating buildings. It has been fantastic to have contributed to their Heat and Buildings report and have attended their launch event in London where their recommendations were presented to the Government. We fully support their recommendations of taking a fabric first approach and adopting the most appropriate low carbon technology for heating. We look forward to monitoring developments within policy to accelerate delivery of net zero targets.
UK Production Facility
The expansion of our UK Head Office facilities to include a UK Production Facility is moving at a pace. With the machinery already installed we are very much looking forward to expanding our UK team and continuing to build our existing UK range and enhancing this further still as we bring more innovative, low carbon heating solutions to the market. Keep an eye on our social channels for more developments on our new UK facility as well as all our other news.