20 Mar 2023
Heliomotion Solar Trackers now Made In England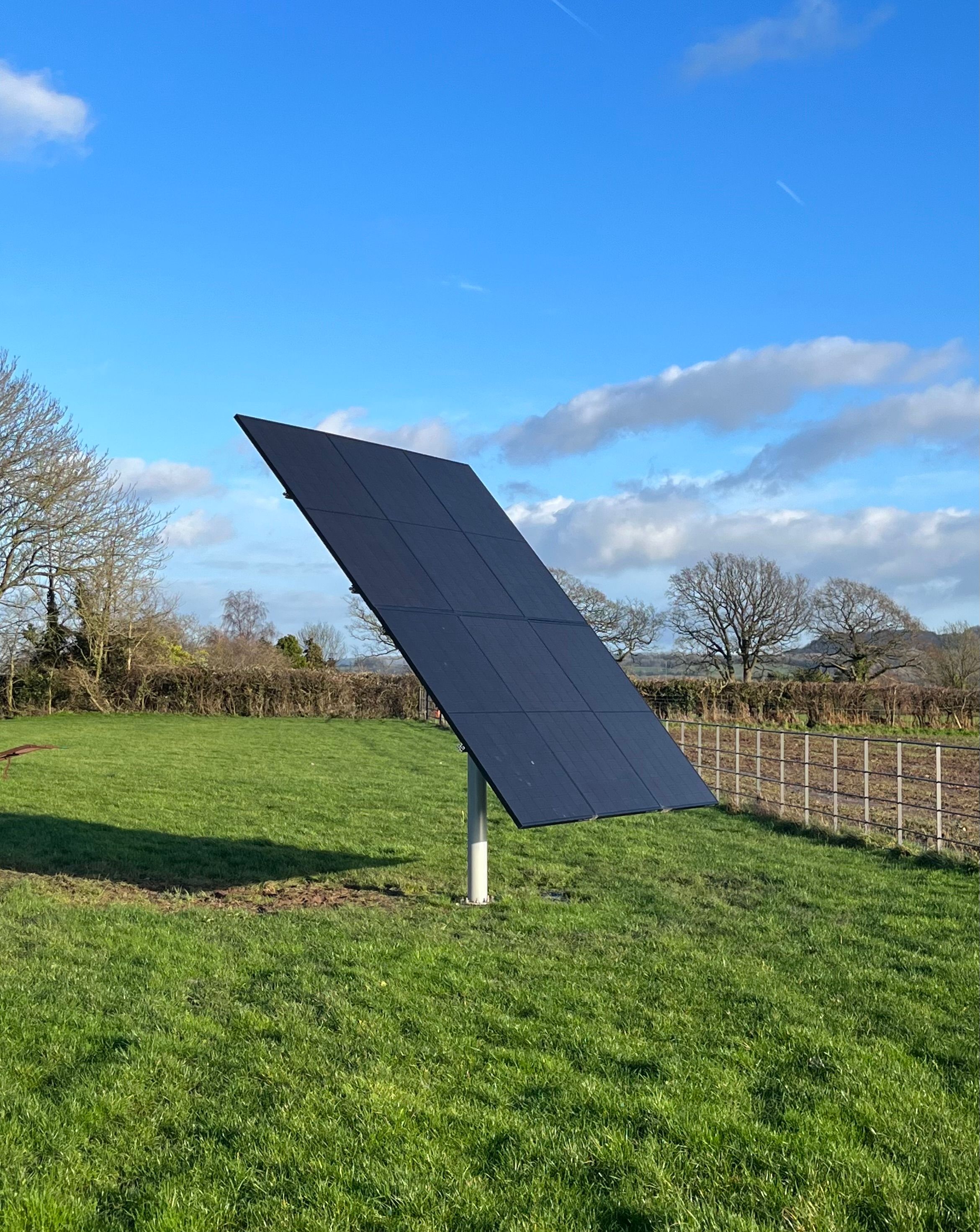 Heliomotion ground mounted solar tracking systems are now manufactured in England by an exciting new renewable energy technology company, Bee Solar Technology Ltd. Founded by entrepreneur Melissa Briggs, who originally bought the Finnish designed products to the UK back in 2018, the systems have already won multiple awards and are selling in Scandinavia, Europe, the UK and the USA. The solar trackers were described as one of the most exciting products at Solar & Storage Live 2022 by Sustainability News.
Using an innovative combination of GPS and sensors, the dual axis systems track the sun from sunrise to sunset, while simultaneously tilting to face it at the optimum angle, so they generate a lot more power than an equivalent sized static roof or ground mounted array.
The systems can be used in domestic, community and commercial settings, singly or in quantity as a micro grid. Benefits include:
Approximately 40 - 45% more power generated compared to a ground mounted static system
Self assembly - for those who are DIY competent (we refer to it as grown up Meccano!) - but you will need an electrician to wire it in.
No scaffolding or heavy lifting equipment is required for installation.
Very easy to clean and snow slides off owing to changing vertical angle
No plastic packaging used and delivered by electric vehicle whenever possible to increase sustainability.
Bee Solar Tech also retails solar panels, inverters, solar immersion diverters and battery systems, so customers have a "one stop shop" available for all their PV requirements.
Forthcoming events:
1st April - Heat & Energy Eco Workshop, NSBRC Swindon
12th & 13th May - Spring Show, NSBRC Swindon
28th, 29th & 30th April - Fully Charged Live South, Farnborough
More information: www.beesolartechnology.co.uk
Enquiries: 03333 034366