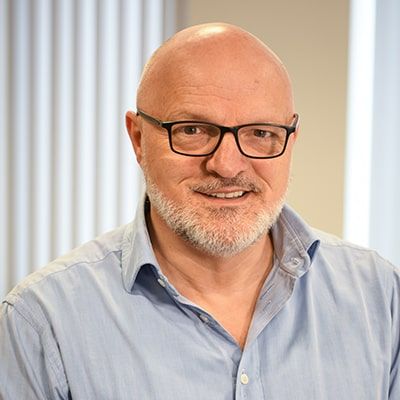 Tim Evans
Promoting positive change for the planet, through clean, low carbon, low cost energy is part of 3ti's commitment to providing the UK with sustainable, effective solar and battery boosted destination and workplace charging.
Having been involved in renewable energy since the '90s, whilst working in Germany, Tim has watched with increasing concern the impact that climate change has already had and is continuing to have on the world we live in.
Tim is a renewable energy specialist with over 30 years' experience. He has developed multiple renewable energy projects in combined heat & power and gas to grid across the UK, Europe and Africa, for businesses including BTS Biogas, Grissan Renewables (Wm Grant & Sons) and Africa Power Storage.
Prior to being a founder of 3ti Energy Hubs, Tim managed a team pioneering the development and installation of small-scale solar power & battery storage projects, providing power for rural communities, clinics and schools in sub-Saharan Africa.
It's this experience, together with his work in commercial business development, finance and project management that led Tim to start 3ti with business partner, Max Aitken in 2019.
Tim believes that the time for positive climate action is now. 3ti's company motto is "Leave Something Better Behind", a belief that he has strived to live by, but with increased focus since becoming a grandfather, 10 years ago.
3ti has already been involved in designing, building and operating the two largest solar car parks in the UK at JP Morgan in Bournemouth (900 parking spaces) and at Bentley Motors (1500 spaces) and, where we are now delivering a second exciting project.
In addition, 3ti has recently completed ground breaking projects for the MoD and is currently installing new renewable projects for the NHS. To complement large scale projects, Papilio3, the award winning pop-up mini solar car park & EV charging hub, continues to be a huge success, designed to boost the roll out of EV charging infrastructure and help to decarbonise the transport sector.
3ti believes it has the right products, at the right time in this exciting but very necessary space and believes it's doing things for the right reasons; helping to cut fossil fuel use and helping motorists to switch to low cost, low carbon energy to fuel electric vehicles.